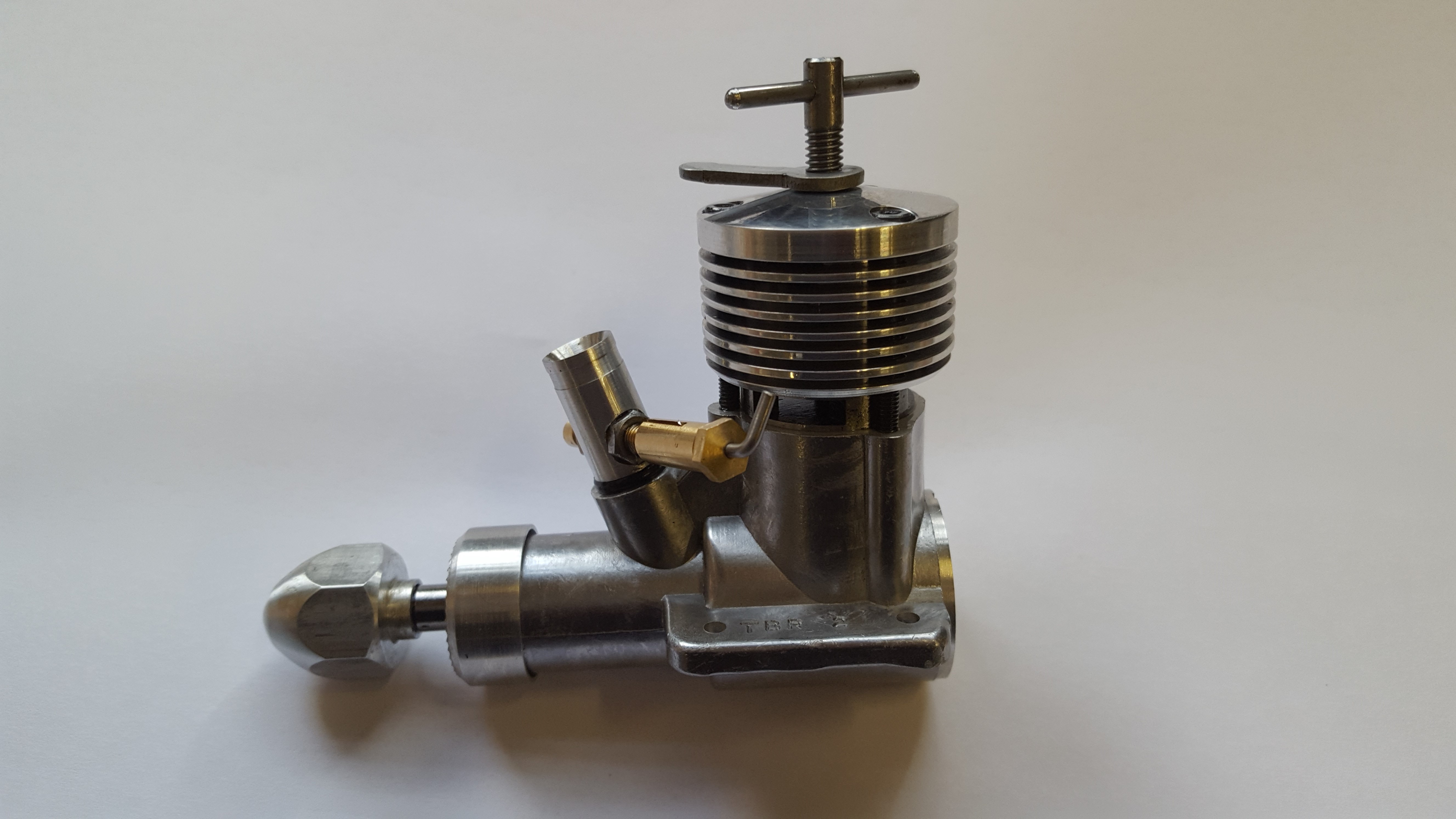 19 TBR combat special
3.2cc (0.19 cu in) twin ball bearing vintage combat engine. Twin bushed con rod.
High duty alloy venturi 0.55 bhp @ 15/16,000
Top performance straight out of the box.
Price: £200 + p&p + tax (uk post free)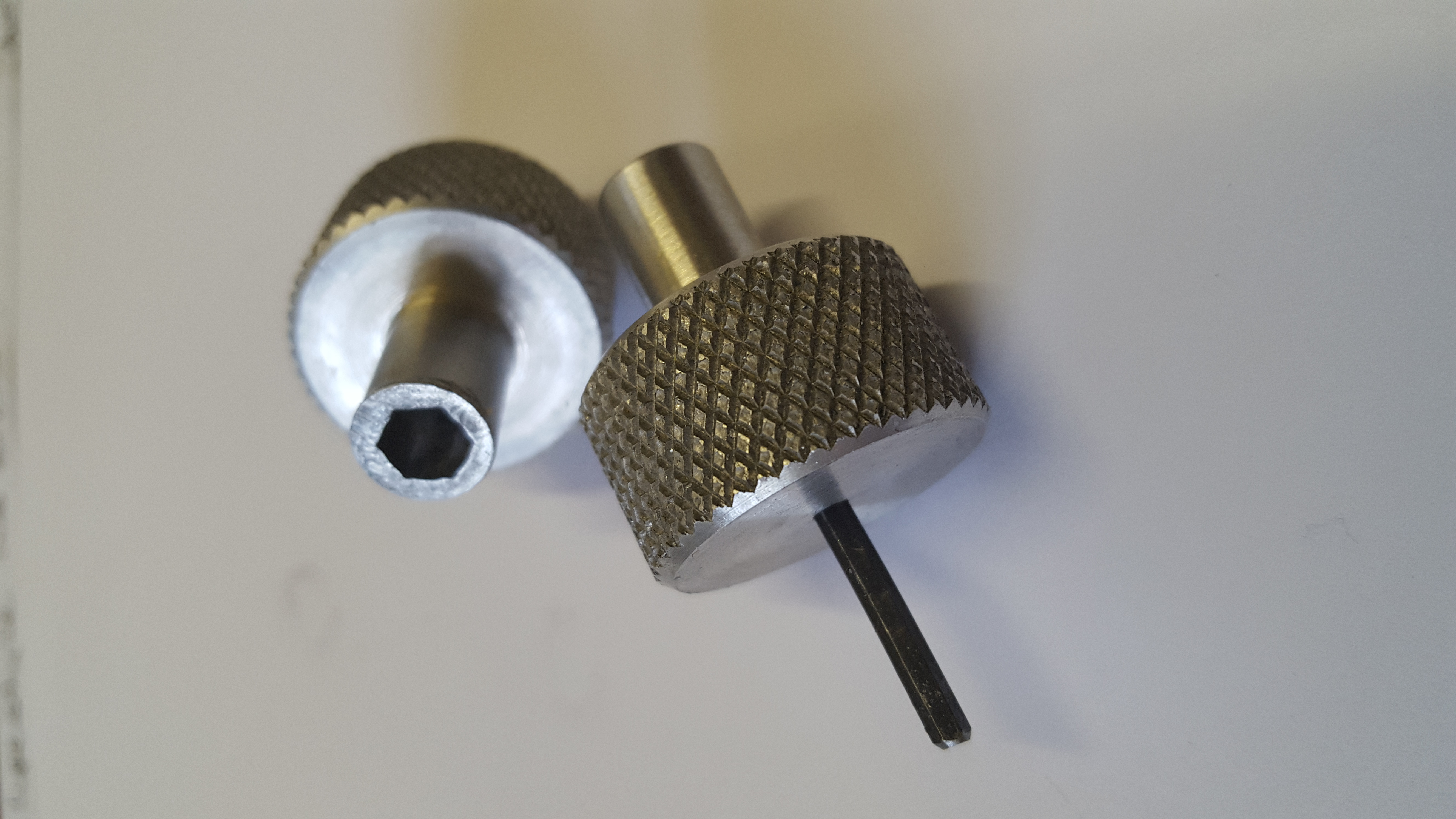 Engine comp/needle adjuster
3/32 hex key x 1/4 socket.
Price: £10 + p&p + tax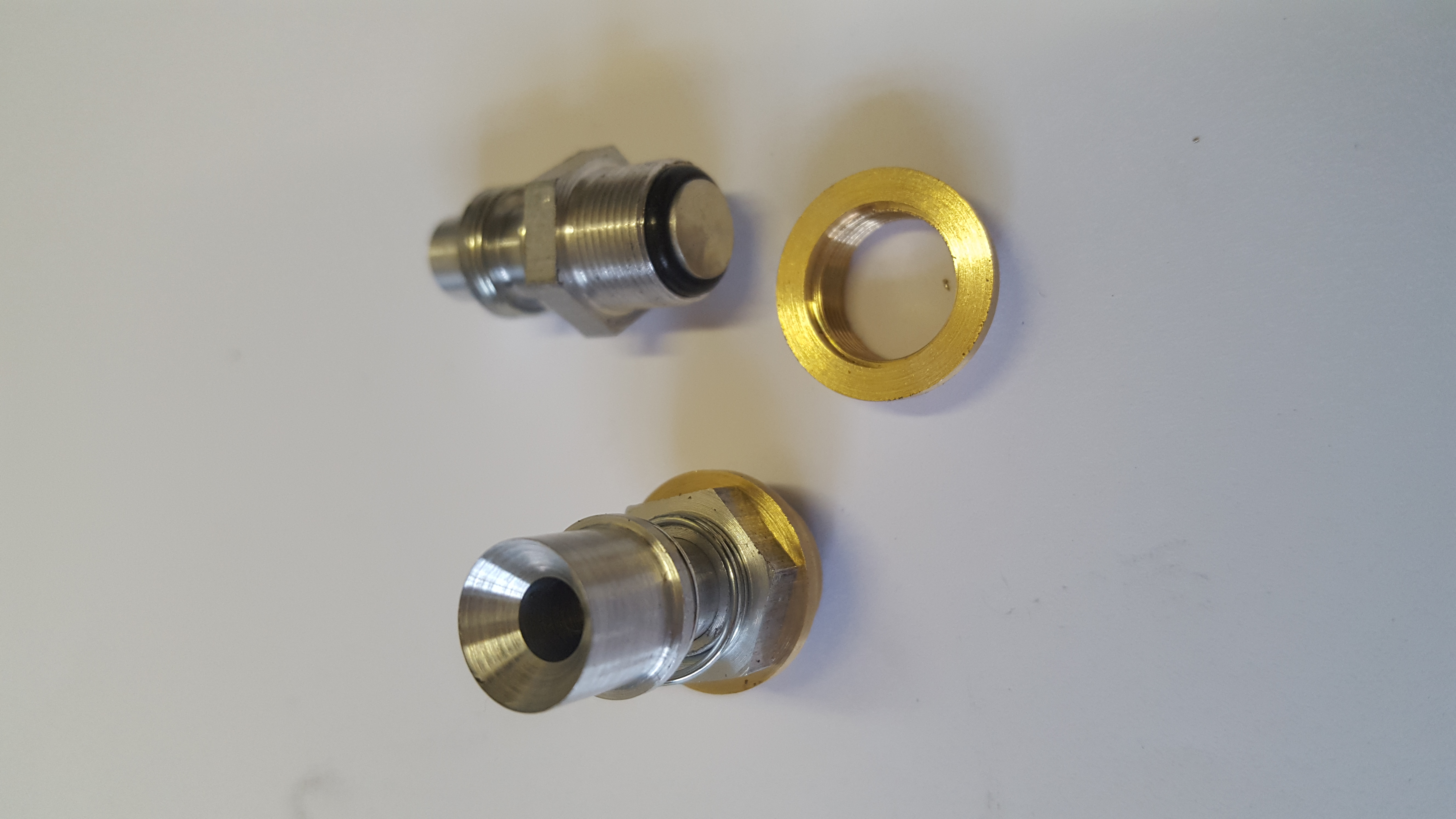 Fuel tank filler valve
Alloy body with o-ring seal with brass fitting to solder direct to tank.
Available in male or female to suit filler bottle.
Price: £15 + p&p + tax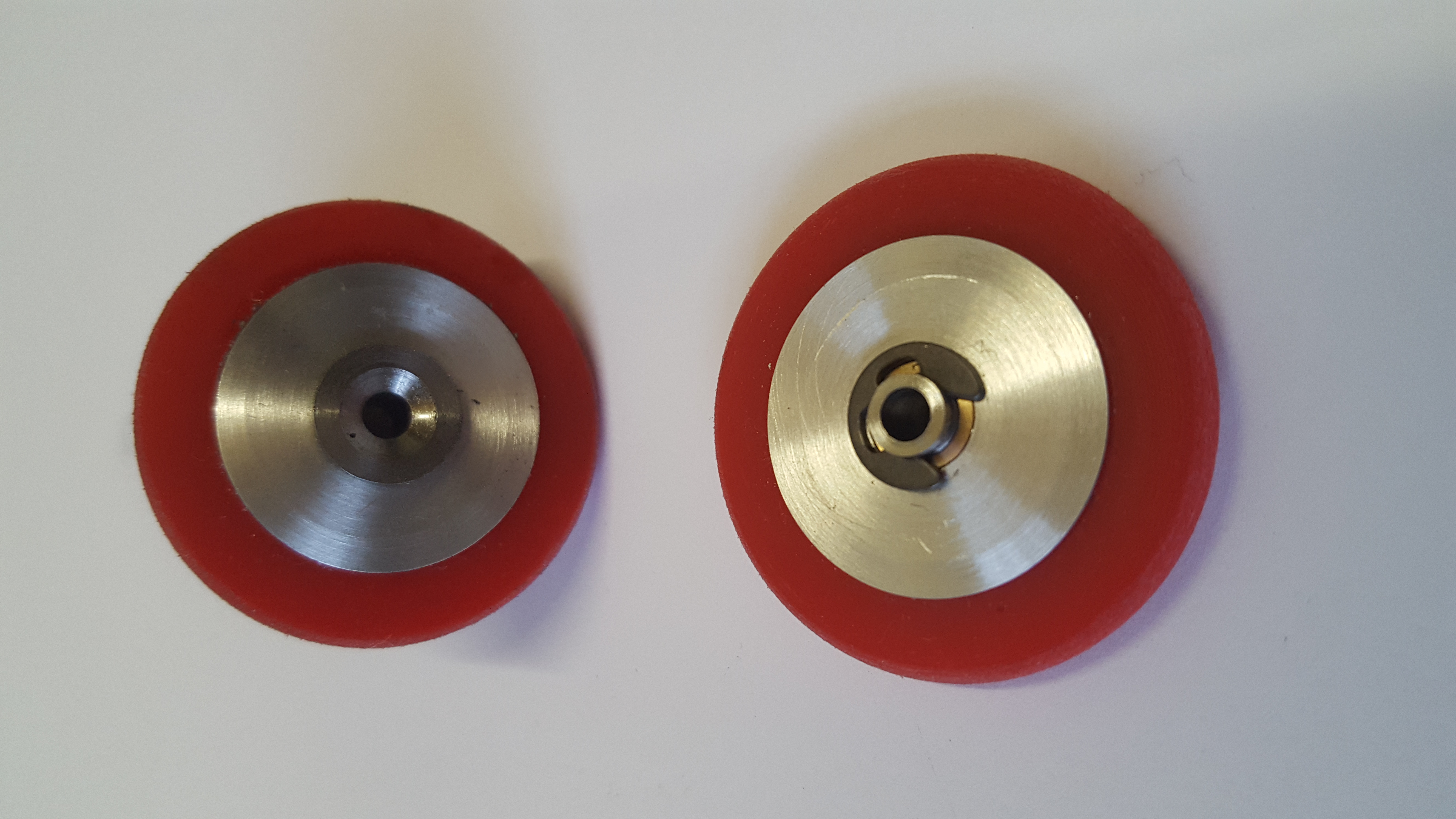 Team race wheel 32mm
(aprox)
Polyurethane tire, bronze bush bearing to fit 3.2mm wire. wheel retained by circlip.
Price: £15 + p&p + tax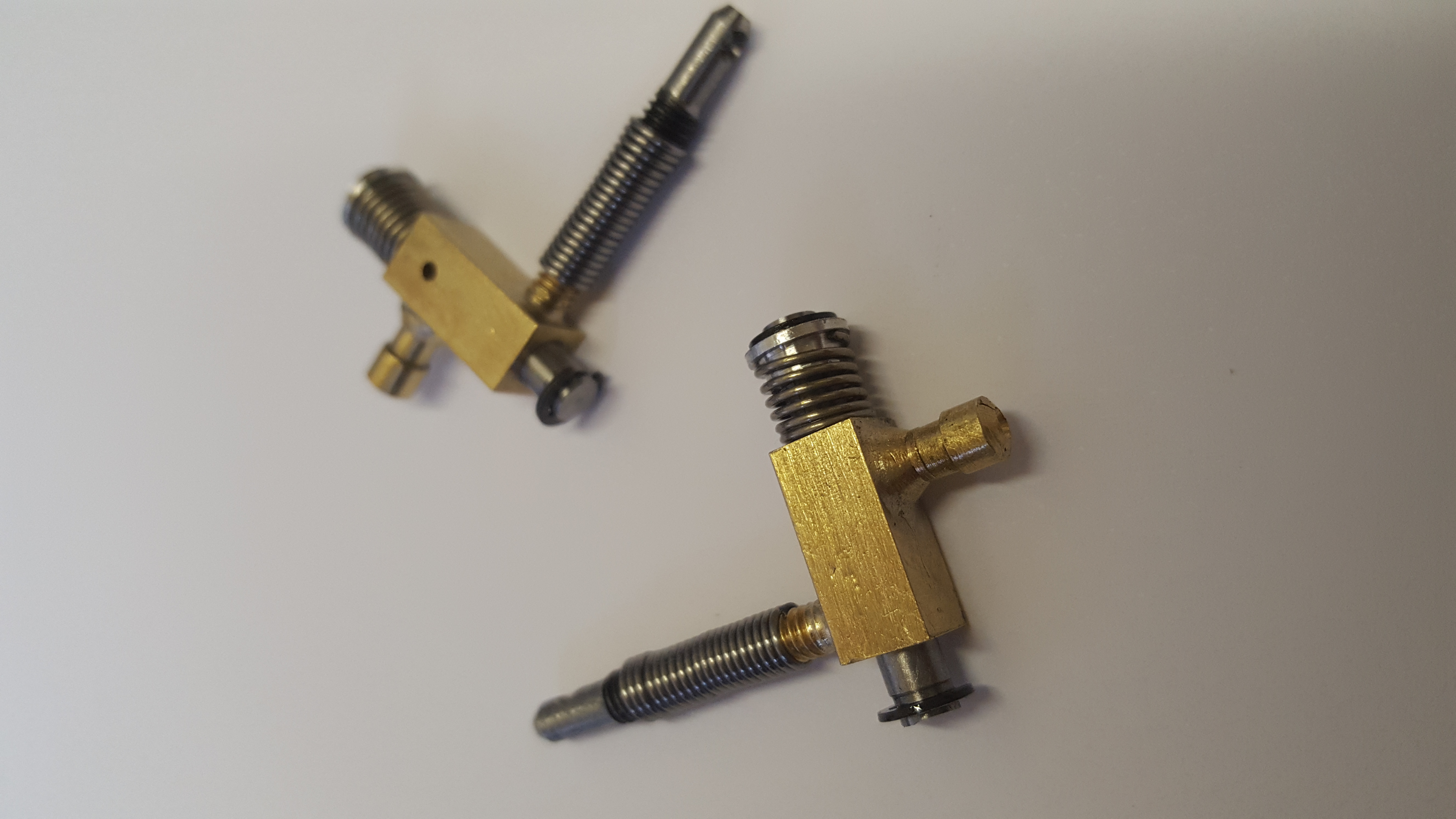 C/l goodyear tank shut off
Solder directly to bottom of tank or solder to plate for use with composite tank.
Price: £20 + p&p + tax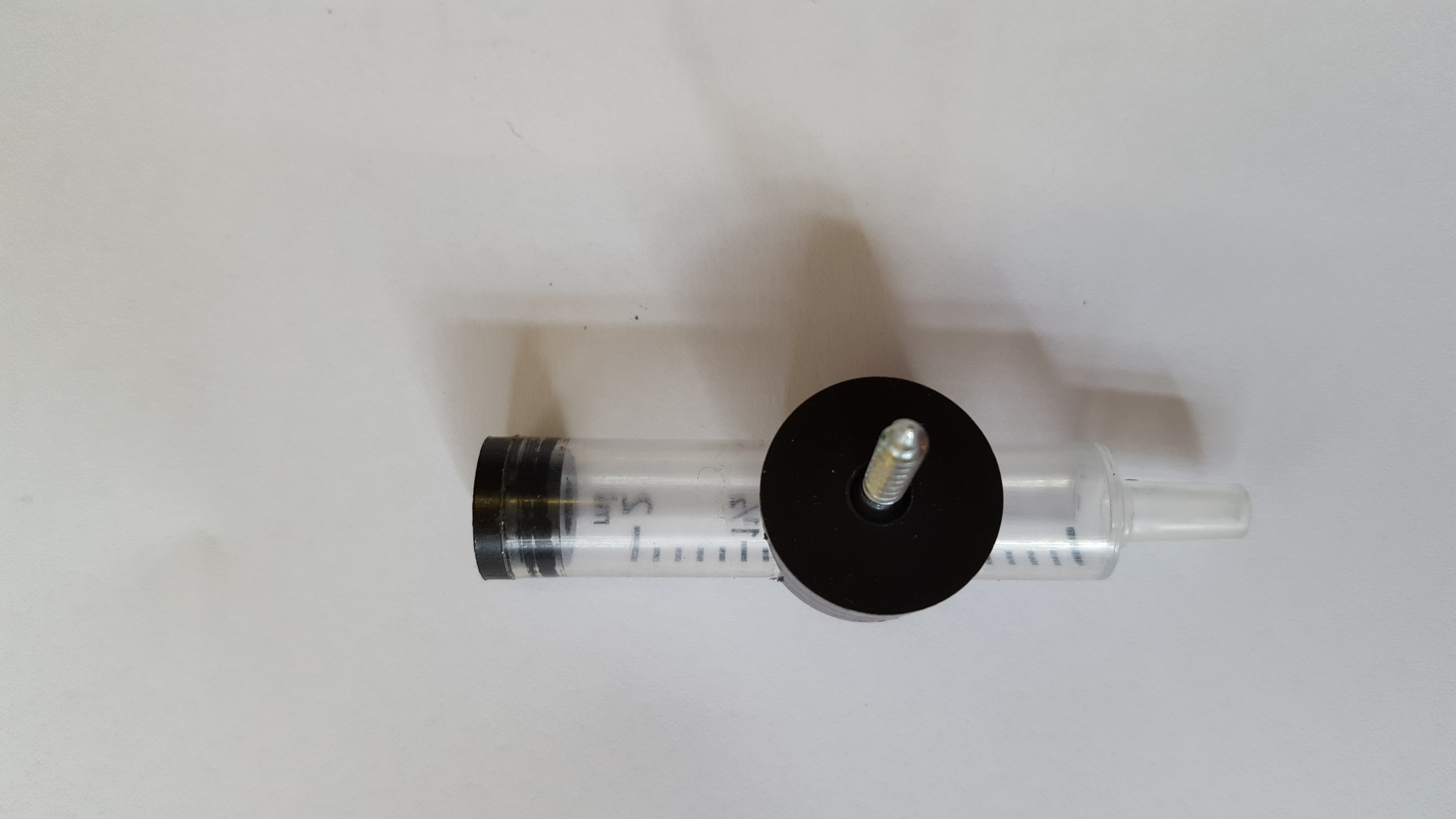 5cc adjustable height free flight tank
 price: £4.80 + p&p and tax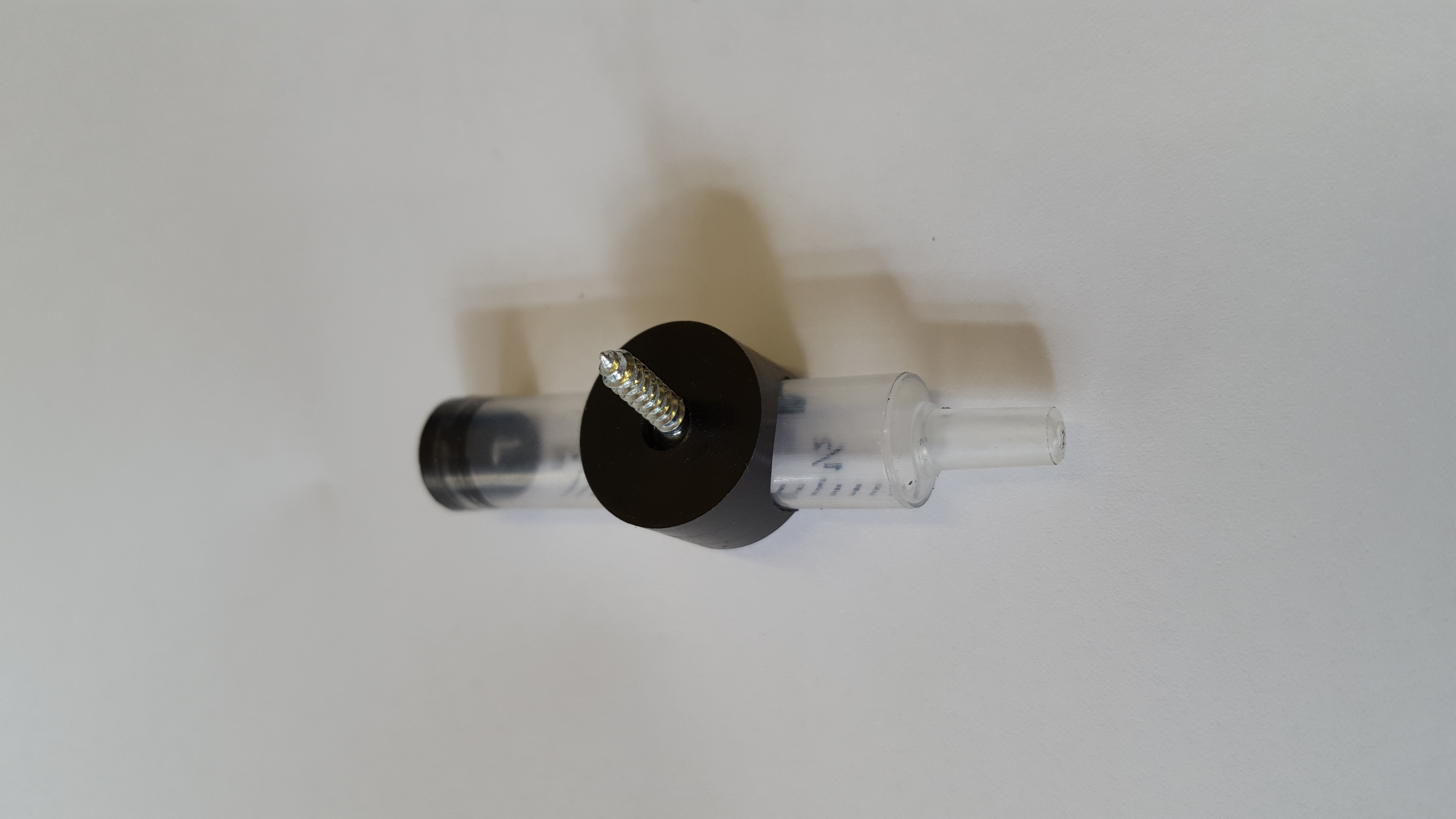 2cc adjustable height free flight tank
 price: £3.80 + p&p and tax